#1 Best Sales CRM & Marketing Platform
Boost the output and efficiency of your sales & marketing team to bring in more revenues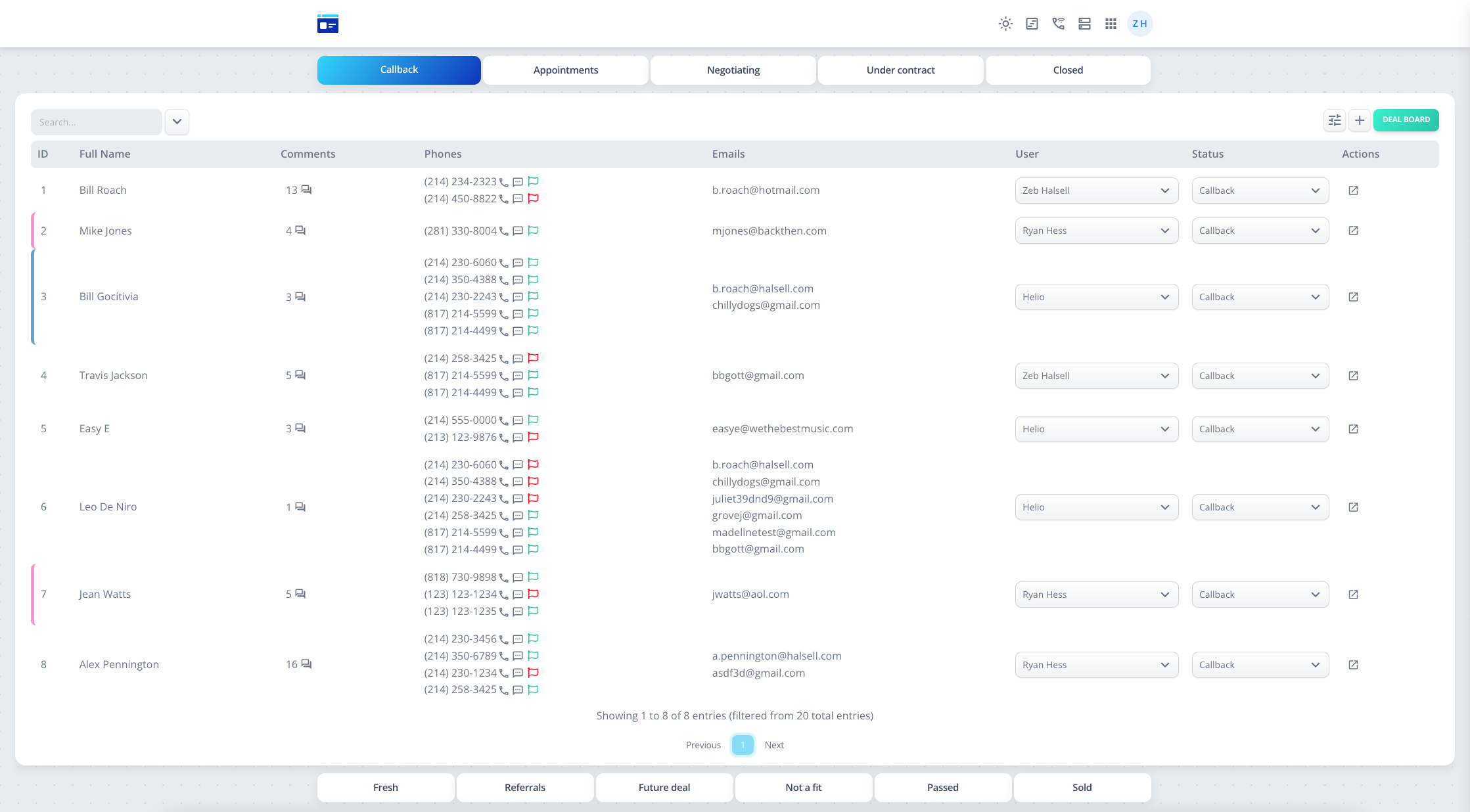 Trusted by productive businesses all over the world
Increase Your Sales & Marketing Output With Less
Optimize Customer Outreach To Generate More Sales
Improve customer outreach through a suite of powerful tools for executing campaigns, tracking results and optimizing content in real-time. By automating mundane tasks such as email management, or lead generation businesses can free up time and focus on more productive activities while generating valuable analytics at the same time. This helps them to identify trends in customer behaviour more quickly and modify their content strategies accordingly to boost ROI.
Save Time By Automating Emails, Calls and Text Messaging
Automation is a great way to save time and increase efficiency when it comes to customer outreach. By using Halsell, businesses can schedule emails, calls, or even text messages to be sent out automatically at specific times of the day or week. Furthermore, this automation can be customized with different campaigns or personalised messages depending on the customer. This eliminates the need to manually send out messages and makes it easier for teams to stay organised and track progress more easily. With automated solutions like this, businesses can achieve their desired results faster while saving valuable resources at the same time.
Get Valuable Analytics & Insights Into Customer Behaviour
Having an all-in-one CRM provides users with detailed analytics about customer behavior which helps organizations to measure performance against key performance indicators (KPIs) accurately over multiple pay periods or compare campaign results against competitors. With a comprehensive overview of customer activity, organizations can make better decisions regarding investments, pricing strategies or promotional tactics for future marketing campaigns in order to achieve maximum returns from their efforts.
Look Forward To Monday With Halsell's Sales CRM Software
We push feature updates and deployments weekly with many new products on the horizon
Customer Relationship Management
Manage large complex data sets with custom fields for more flexibility
Project Management
Manage project and task deadlines in a goal oriented manner
Assignments
Assign leads to a single member or entire team to help stay organized like never before
Roles & Permissions
Create roles and permissions to grant or restrict access for each individual team member
Start & Due Dates
Stay on schedule with start and due date reminders to keep track of leads
Custom Fields
Customize your deal board with custom fields
Electronic Signature
Create, send and track electronic signature requests sent to clients
Calling & Texting
Make calls and text clients directly in your CRM for a more streamlined workflow
AI Auto Dialer
Achieve more by letting our AI do the heavy lifting for you to power dial sales leads
Custom Labels
Create colored labels to specify the priority or status of your lead
Contacts
Stay organizated with contacts and business relationships all in one place
Custom Branding
Personalize your workspace with your own company branding to feel right at home
Give Your Team The Tools They Need To Be More Efficient
Stay in touch to be in the know
Receive the latest updates, articles and promos sent to your inbox weekly!
Get Started With The Best Sales & Marketing Platform
Sign up today for free - no credit card required