Best All-In-One Data Management Platform
Keep your data organized and all in one place to move faster and more efficiently so you can prioritize running your business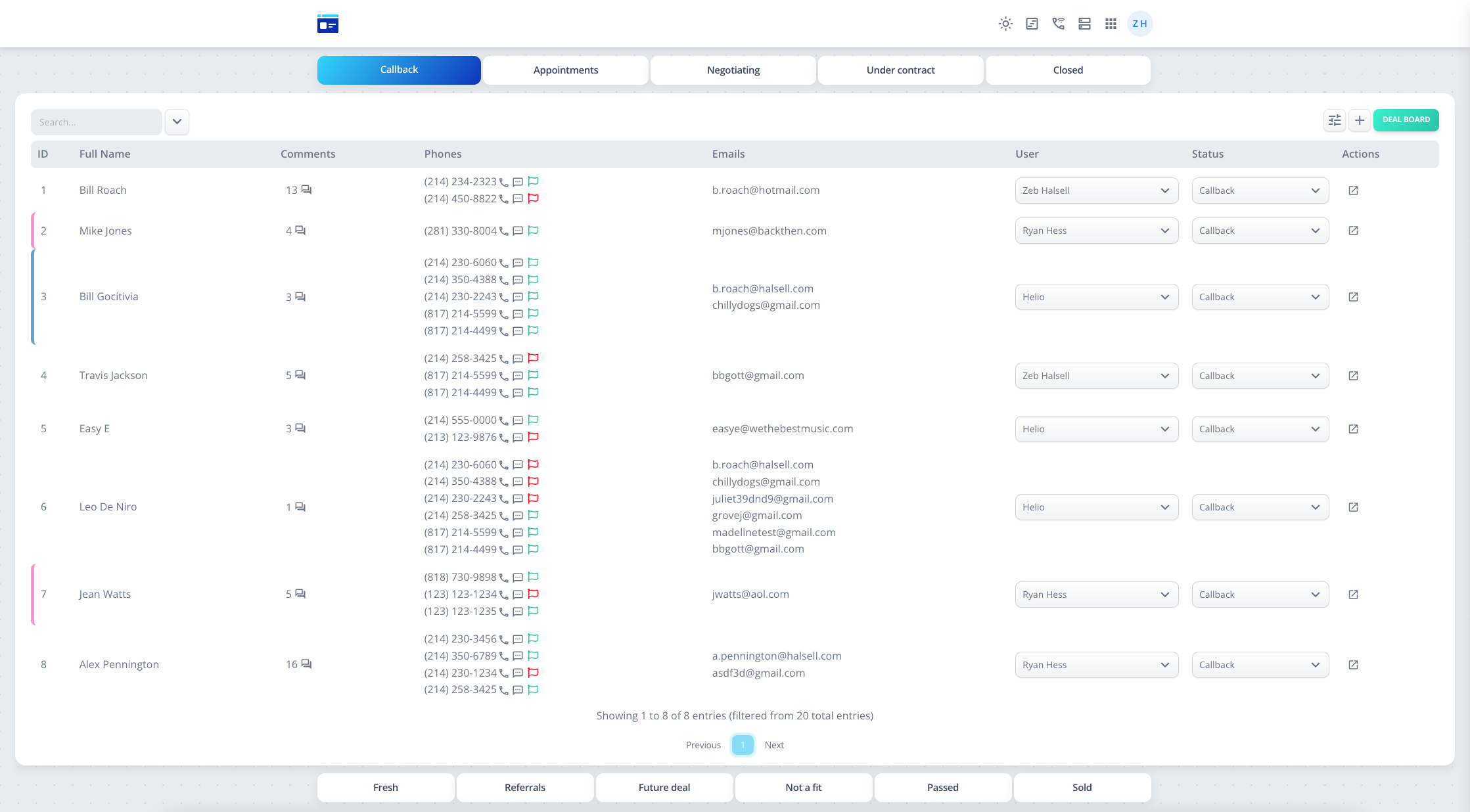 Trusted by productive businesses all over the world
Manage Large Complex Data Sets With Ease
All The Data Tools You Need In One Place
Organize and manage large data sets more efficiently
Customer relationship data management software provides you with the flexibility to create your own custom database structure. This allows you to organize your data in a manner that makes sense for your business, allowing all members of the team to access and quickly find relevant information.
Create custom database, fields and custom enum values to fit your needs
Create custom databases, pipelines, custom fields, custom select options, and more with Halsell's data management software to help you run your business without rletting your data run you. M
Import, Export, Migrate & Merge Data With Ease
Have 10 million plus entries that you need to import? No problem. Halsell is one of the only workspace solutions that allow mass data imports. Manage large databases and migrate or merge data at the single click of a button.
See More Features That Could Improve Your Workflow
Stay in touch to be in the know
Receive the latest updates, articles and promos sent to your inbox weekly!
Get Started With The #1 Data Management Software
Sign up today for free - no credit card required