#1 Best Electronic Signature & Agreement Software
Streamline your document signing with confidence in legal compliance and increased security with Halsell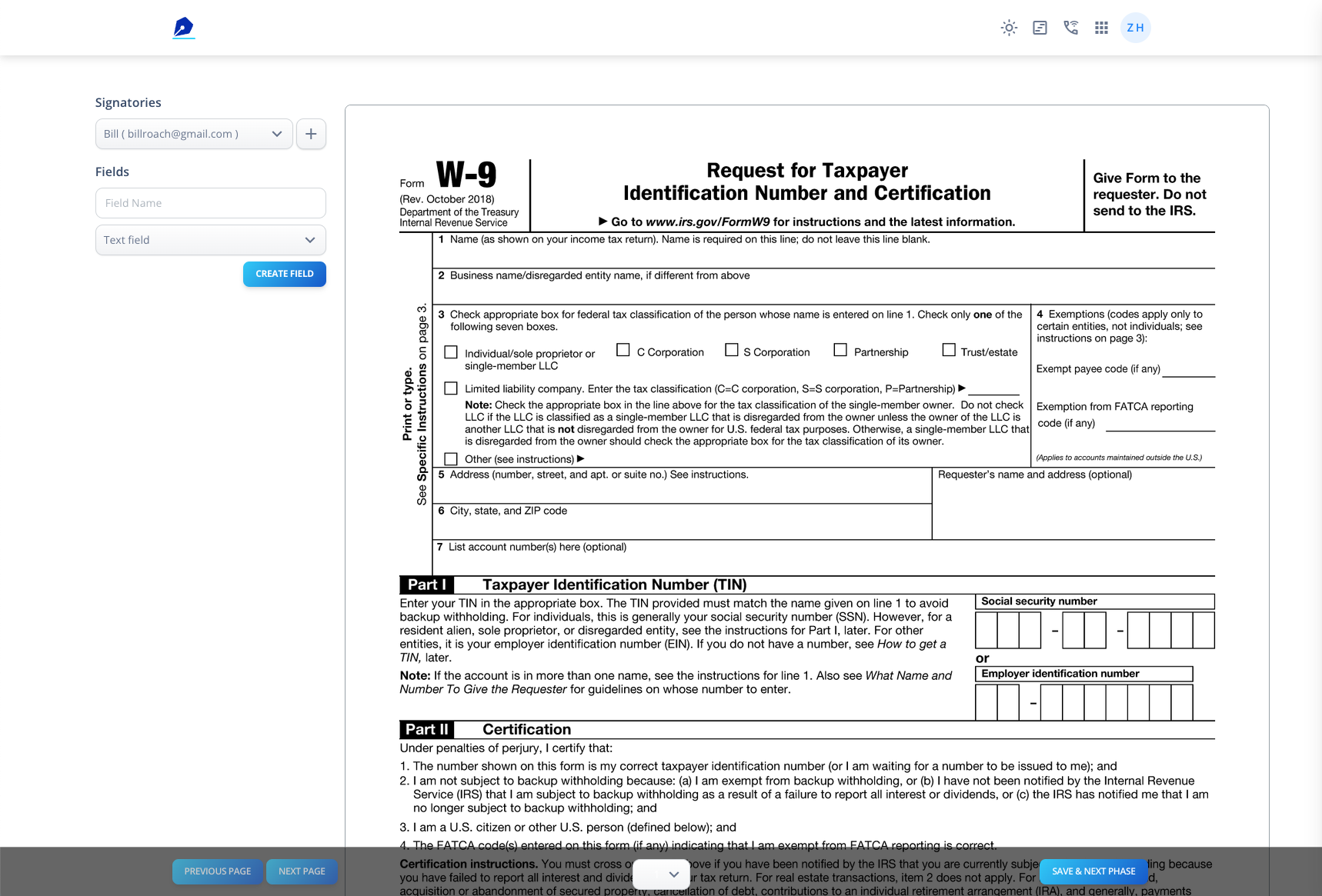 Trusted by productive businesses all over the world
Electronic Signature & Agreements Made Easy With Halsell
Securely Send Electronic Signature Requests
Easily draft document and configure electronic signature requests to clients. Provide a faster, more secure workflow process for your company and clients and review documents online from anywhere. Electronic signature requests help ensure that signed contracts are legally binding and adhere to local laws and regulations.
Integrated With Your Halsell CRM
Draft and configure electronic signature documents directly in your pipeline. It's easy to use and easy to sign with your own custom branding on the document request. Leads in your CRM are automatically updated once document is completed.
Receive Email Notifications Upon Document Completion
Receive email notifications upon signatories execution of document and upon completion of document to keep you on schedule and in the know about the signing process of your documents.
Get More With Halsell's All-In-One Workspace Solution
We push feature updates and deployments weekly with many new products on the horizon
Customer Relationship Management
Manage large complex data sets with custom fields for more flexibility
Project Management
Manage project and task deadlines in a goal oriented manner
Assignments
Assign leads to a single member or entire team to help stay organized like never before
Roles & Permissions
Create roles and permissions to grant or restrict access for each individual team member
Start & Due Dates
Stay on schedule with start and due date reminders to keep track of leads
Custom Fields
Customize your deal board with custom fields
Electronic Signature
Create, send and track electronic signature requests sent to clients
Calling & Texting
Make calls and text clients directly in your CRM for a more streamlined workflow
AI Auto Dialer
Achieve more by letting our AI do the heavy lifting for you to power dial sales leads
Custom Labels
Create colored labels to specify the priority or status of your lead
Contacts
Stay organizated with contacts and business relationships all in one place
Custom Branding
Personalize your workspace with your own company branding to feel right at home
See Other Workspace Products & Solutions
Stay in touch to be in the know
Receive the latest updates, articles and promos sent to your inbox weekly!
Get Started With The #1 Best Electronic Signature Software
Sign up today for free - no credit card required