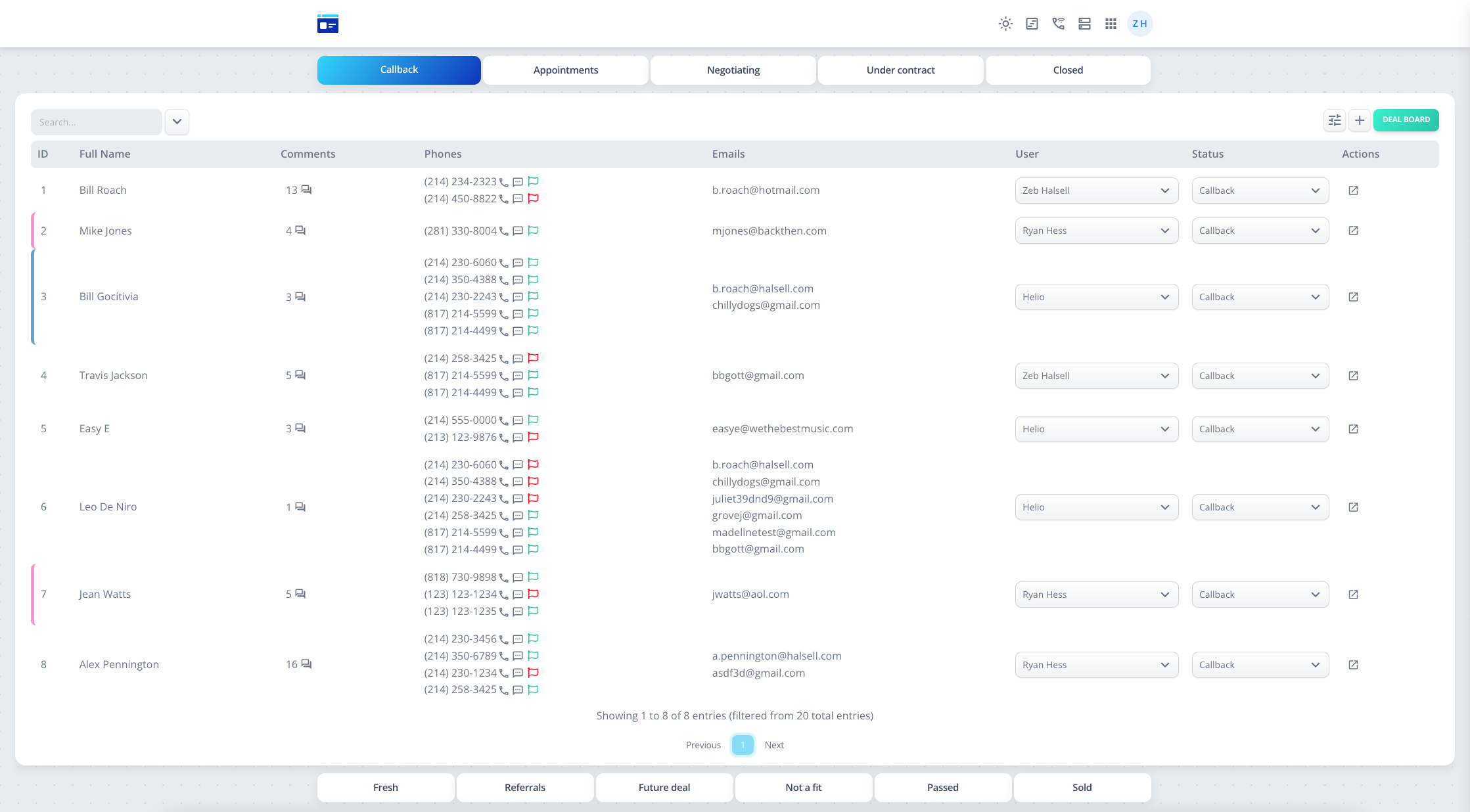 #1 Best Customer Relations Platform
Streamline communication with customers, centralize customer data, improve customer experiences, and facilitate data-driven decision-making.
Trusted by productive businesses all over the world
Improve Your Customer Experience With Halsell
Start Monday Off Right with the Most Robust CRM Platform
We push feature updates and deployments weekly with many new products on the horizon
Organize and track customer interactions
Efficiently engage with customers, allowing you to respond quickly and meaningfully to queries or grievances. Advanced analytics and reporting features give you the ability to gain insight into how customers interact with your brand, allowing you to make data-driven decisions that will maximize ROI from campaigns and investments.
Automate mundane tasks and focus on building rapport with customers
Use Halsell's automation tools to help reduce tedious manual processes, leaving more time and energy for staff members to develop meaningful relationships with clients and increase customer satisfaction ratings.
Gain valuable insights into customer behaviour and make more informed decisions
Get detailed analytics reports generated by Halsell, where your teams will be able to track every step of the customer journey as well as identify potential areas where improvement is needed - this data-driven approach allows companies to conduct campaigns effectively and generate maximum return on investment from all aspects of operations.
Get More Features With Our All-In-One CRM Solution
Stay in touch to be in the know
Receive the latest updates, articles and promos sent to your inbox weekly!